About us :
About Bandhavgarh National Park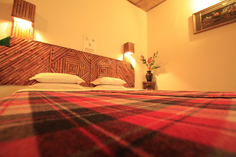 We provide all tourism services at Kanha and Bandhavgarh National Parks. We book Hotels in Kanha; Hotels in Bandhavgarh, Online Park Ticket Booking Kanha/Bandhavgarh, Jungle Jeep Safari on reasonable rates for Kanha/Bandhavgarh, Taxi from Kanha and Taxi from Bandhavgarh.
Kanha National Park is a national park. The park has a significant population of Royal Bengal Tiger, leopards, the sloth bear, Barasingha and Indian wild dog. The lush sal and bamboo forests, grassy meadows and ravines of Kanha provided inspiration to Rudyard Kipling for his famous novel "Jungle Book".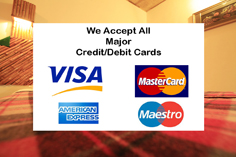 A trip to Kanha Reserve directly takes you to the widespread arena of the lush habitat of wild creatures. With elephant and jeep safari an encounter to all these species is really generous and worthwhile. With jungle safari you can take a closer look to the wild animals and can capture their magnanimous images in your cameras.
The Kanha National Park is surely a paradise for the wild species that brings the natural habitat for them. A location which is filled with large varieties of fauna out of which the jungle is best known for Barasingha, the swamp deer and is famously called 'the jewel of Kanha'. The tiger tour is perfectly a great option for the nature lovers in Kanha.
Mobile No. 094 2433 8319
Guest Reviews
Rating: 4.9 - 616 votes
About Bandhavgarh National Park -
Guest Reviews Rated 4.9 / 5 based on 616 bookings
Good- 100 % of our customers recommend this
We provide all tourism services at Kanha and Bandhavgarh National Parks. We book Hotels in Kanha; Hotels in Bandhavgarh, Online Park Ticket Booking Kanha/Bandhavgarh, Jungle Jeep Safari on reasonable rates for Kanha/Bandhavgarh, Taxi from Kanha and Taxi from Bandhavgarh, highly recommended..." –AK
Read more reviews >>