Jungle Jeep Safari Booking Bandhavgarh National Park
Due to Meager No. of safaris, You are strongly advised to book safaris almost 120 days before to Avoid any inconvenience.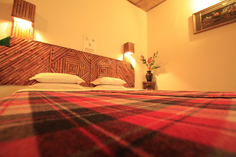 Bandhavgarh National Park - Safari Timing
1st October to 15th June.
Rest of the Time Park is closed for the Visitors
There are 7 Gates to Visit Bandhavgarh National Park:
Tala
Maghadhi
Khitauli
Dhamokhar
Panpatha
Johila
Paljha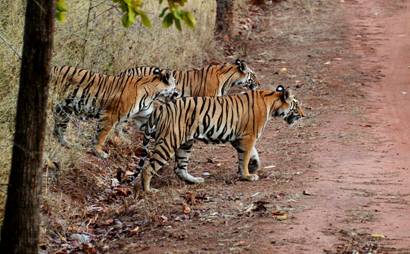 Vehicle charges & guide fee are the other expenses which are separate then entrance ticket. At Bandhavgarh National park in a single day jeep safari can be done 02 times. One in the early morning hours & the other one in the late afternoon by using 06 seated open vehicle. In each vehicle 6 passengers were allowed to visit along with one naturalist/Guide and one driver. Limited no of vehicles are permitted to enter inside the forest in each shift. It is advisable to book the entrance ticket before 120 Days to avoid any chance of unavailability of Jungle safari.
Mobile No. 094 2433 8319
SAFARI TIMING WINTER (Oct to Jan)
MORNING - 06 : 30 to 10 : 30 AM
EVENING - 01 : 30 to 5 : 30 PM
SUMMER (Feb to June)
MORNING - 06 : 00 to 10 :00 AM,
EVENING - 02 : 30 to 06 : 30 PM
Best Season to Visit Bandhavgarh National Park:
February to June although cool season (October to February) is much more comfortable and still very good for wildlife. The park is closed from June 16 to September 30 because of the monsoon.
Following information's needed to book Bandhavgarh Jungle safari (Only 6 Peoples are allowed in a Jeep) Child Below 5 Years are FREE:

Sr. No.

Names of the Guests

Father's/Husband's
Names of the Guests.

Sex of the Guests (M or F)

Age of
Guest

Address of Guest and Nationality
(With House No. & Pin code)

Photo I.D. proof (Pan Card, Voter id, driver license, Passport, Aadhar Card)

Photo I.D. proof number

Educational Qualification

Mobile No..

1.

2.

3.

4.

5.

6.
* (There are 2 safaris in a day, one morning and one evening, Wednesday Evening is holiday).
* Please Carry Original ID with you, it will be verify at Entry Gate, so it's must. (All Guests)
Call for Booking:
Phone No. 07627 265 314
Mobile No. 08085 524 472 for booking CLICK here
E Mail: [email protected]
Website – www.bandhavgarh.info
Jungle Jeep Safari Booking Bandhavgarh National Park
Budget Tour (Per Person)
INR 3500 / Person ( Group Size 6 Persons & children's b/w - 5 years are Free)
Inclusion (2 Nights)
INR 5999 / Person ( Group Size 6 Persons, 2N Stay, 2 Jeep Safari, All Meals)
Mobile No.
08085 524 472 for booking CLICK here
Safari Timings
Morning 6:00 AM - 11.00 AM | Evening 2:00 PM - 5:00 PM (Safari Timing Varies as Season Changes)
Guest Reviews
Rating: 4.9 - 78 votes
Jungle Jeep Safari Booking Bandhavgarh National Park -
Guest Reviews Rated 4.9 / 5 based on 78 bookings
Good - 100 % of our customers recommend this

We got best jungle jeep safari for Bandhavgarh National Park. We visited two times in jungle and seen tigers with so many wild animal. I always recommend. -Sumit
Read more reviews >>